---
News
Posted by Tim Van Den Akker on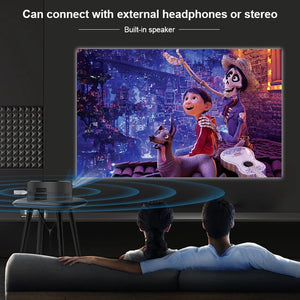 Welcome to Jack's Clearance, where budget-friendly tech wonders await you! In this blog post, we've curated a list of 10 amazing gadgets, all priced under $50. Whether you're a tech enthusiast or searching for practical electronic accessories, these affordable gems will elevate your daily life without breaking your budget. 1. Smart Fitness Tracker ($49.99) Stay on top of your fitness goals with this smart fitness tracker. It monitors your steps, heart rate, sleep, and more, all while keeping you connected to your smartphone notifications. 2. Wireless Earbuds with Charging Case ($49.99) Cut the cords and enjoy wireless freedom with these...
---
Posted by Tim Van Den Akker on
When it comes to embarking on a new adventure, having the right travel accessories can make all the difference. Whether you're a seasoned globetrotter or a first-time traveller, the right gear can enhance your comfort, convenience, and overall travel experience. In this blog, we've compiled a list of the 20 best travel accessories that will ensure your journeys are stress-free and enjoyable. From smart gadgets to space-saving essentials, these items will become your trusted companions on every adventure. Travel Neck Pillow: A comfortable neck pillow can make long flights and road trips a breeze, ensuring you arrive at your destination...